14. oktober 2021
Post doc in Condensed Matter Theory
Postdoc position:
The department of Physics, Faculty of Science at the University of Copenhagen is offering a 2-year post doc position in condensed matter theory starting 1 March 2022, or as soon as possible thereafter.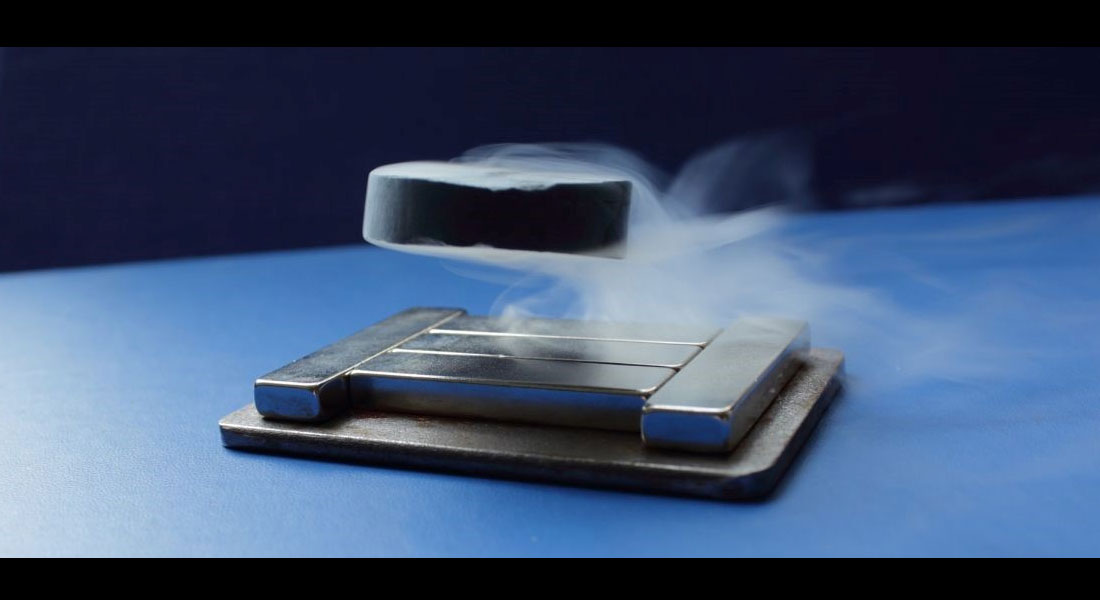 Description of the scientific environment
The project will be funded by a grant from the Villum Foundation. The position is part of the research group led by Brian. M. Andersen, embedded in the larger condensed matter theory group at the Niels Bohr Institute, University of Copenhagen.
Significant collaboration is expected to take place with other local researchers, including Prof. K. Flensberg, J. Paaske, A. T. Rømer, M. H. Christensen (NBI), and international collaborators including T. Berlijn, I. Eremin, R. M. Fernandes, P. J. Hirschfeld, A. Kreisel, R. Valentì, and several experimental groups.
For further information on the condensed matter theory group at the University of Copenhagen, please visit http://cmt.nbi.ku.dk.
Project-description
The overarching goal of the project is to obtain new fundamental insight into the origin of emergent quantum phases in timely correlated materials. This includes studies of correlation-induced nontrivial topological phases, spin- and valley-polarized states and unconventional superconductivity in correlated materials, including, for example, magic-angle twisted bilayer graphene, cuprates, kagome metals, and iron-based superconductors.
In addition, we will explore the experimental consequences of the various relevant correlation-induced phases, and collaborate closely with experimental groups to test for new predictions by theory.
The postdoc's duties will include research within condensed matter theory as well as teaching. The post may also include performance of other duties.
Further information on the Department is linked at https://www.science.ku.dk/english/about-the-faculty/organisation/. Inquiries about the position can be made to the head of the institute: Prof. Jan. W. Thomsen, or Associate Prof. Brian M. Andersen, Niels Bohr Institute, E-mail: bma@fys.ku.dk, Direct Phone: +4550468651.
The University wishes our staff to reflect the diversity of society and thus welcomes applications from all qualified candidates regardless of personal background.
Terms of employment
The position is covered by the Memorandum on Job Structure for Academic Staff.
Terms of appointment and payment accord to the agreement between the Ministry of Finance and The Danish Confederation of Professional Associations on Academics in the State.
Negotiation for salary supplement is possible.
The application, in English, must be submitted electronically by clicking the APPLY link below.
Please include
Curriculum vitae
Diplomas (Master and PhD degree or equivalent)
Research plan – description of current and future research plans
Complete publication list
Separate reprints of 3 particularly relevant papers
The deadline for applications is 15 November 2021, 23:59 GMT +1.
After the expiry of the deadline for applications, the authorized recruitment manager selects applicants for assessment on the advice of the Interview Committee.
You can read about the recruitment process at https://employment.ku.dk/faculty/recruitment-process/.
Part of the International Alliance of Research Universities (IARU), and among Europe's top-ranking universities, the University of Copenhagen promotes research and teaching of the highest international standard. Rich in tradition and modern in outlook, the University gives students and staff the opportunity to cultivate their talent in an ambitious and informal environment. An effective organisation – with good working conditions and a collaborative work culture – creates the ideal framework for a successful academic career.
Kontakt
Inquiries about the position can be made to the head of the institute: Prof. Jan. W. Thomsen, or Associate Prof. Brian M. Andersen, Niels Bohr Institute, E-mail: bma@fys.ku.dk, Direct Phone: +4550468651.
Niels Bohr Institute as a workplace
The Niels Bohr Institute has a strong cultural heritage accumulated from our 100 years of internationally high level of research and teaching. The initiator of our Department, Niels Bohr, had an international mindset about scientific collaboration as well as a desire for an open and open-minded atmosphere for all. 100 years later, we still have an informal and open international research environment that strives to promote research, teaching and innovation at the highest level with respect and helpfulness towards students, colleagues and all other stakeholders.
Our students, staff and partners are the source of our success and at the same time our best ambassadors. As a Department, we want to create an inspiring and challenging work environment with a good balance between work and private life. We want the Niels Bohr Institute to be a place where people are proud of and happy to work, study and collaborate with.
Gender equality and diversity - Niels Bohr Institute - University of Copenhagen (ku.dk)
University of Copenhagen as a workplace - University of Copenhagen (ku.dk)