21 September 2020
Villum Experiment grants for two young researchers at the Niels Bohr Institute
Grants:
Two young researchers at the Niels Bohr Insitute are among the beneficiaries for the Villum Experiment grants 2020. The purpose of the program is to find and support research projects in the technical and natural sciences. The applicants are anonymous to the committee, so only the nature of the typically bold and innovative projects are assessed. This way the Villum Experiment program is innovative in itself, and aims to support ideas that are anything but mainstream.
The beneficiaries at the Niels Bohr Institute are:
Adriano Agnello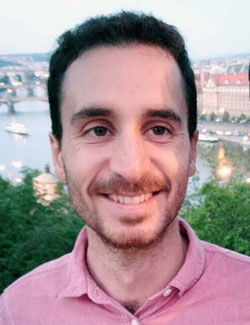 "Every night, a variety of astronomical objects flicker or explode. We are becoming quicker at catching these transients, but we only have blurred images that do not yield any physical information. To get it, we need rapid follow-up spectra, which are usually expensive and on over-subscribed instruments on large telescopes. Here, I propose to recommission and upgrade the spectroscopic mode of DFOSC, a simple and robust instrument on the Danish 1.5m telescope (already refurbished and hosted at an ideal observing site), to enable the immediate characterization of every transient that we detect in our surveys. This project will be right on time with the advent of the Vera Rubin Observatory, the most ambitious multi-epoch imaging survey by the astronomical community, with "first light" due in 2023-24".
Tobias Heinemann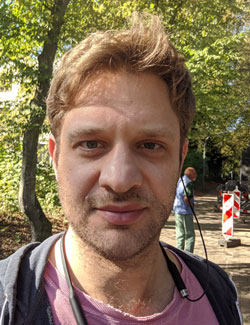 "Understanding how planets form is not only a fundamental key ingredient for unraveling how life has come to be in our Universe, but also one of the most active areas in astrophysics today. The current paradigm for planet formation relies heavily on the idea that the gaseous disks surrounding newly formed stars are unstable to a wide range of instabilities. Several mechanisms that have been long thought to be efficient have recently been called into question challenging the current paradigm for planet formation. This Villum Experiment Grant will allow me to assess under what circumstances favorable conditions for planet formation can be met in a wide range of astrophysical conditions. I anticipate that this study will have important implications for our understanding of planet formation, with broad implications across astrophysics".