Study spaces
The library offers a number of study spaces for students, but please keep in mind:
Rules at the library area
For the sake of our collection, please respect these rules regarding food and drinks:

ALLOWED: Snacks (chips, dried fruit, fruit, etc.); coffee/tea/soda
NOT ALLOWED: Pizza; lunch boxes; hot food, alcoholic beverages

Please keep your phone on silent in the silent reading hall.
The printer and the library PC must only be used for educational and study related purposes.
Please clean up after yourself - leave the study spaces in a tidy state when you leave.
WINDOW SPACES
If you go from the library hallway towards the K-building, you will find more study spaces along the window side. Notice the power outlets are hidden behind the curtains.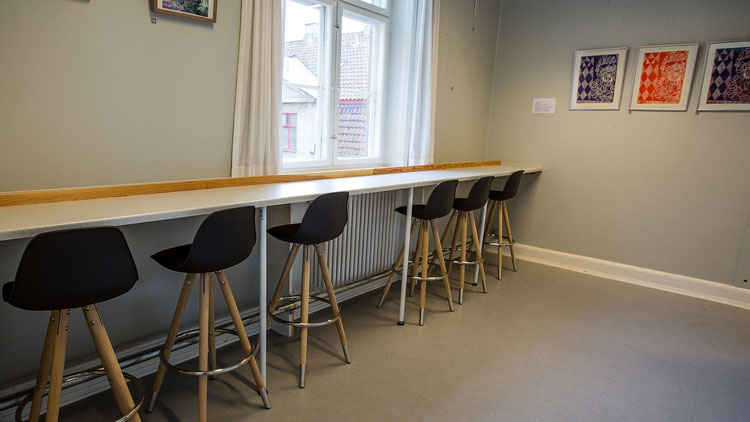 NEXT TO THE BALCONY
Walking towards the K-building from the library hallway will lead you to more study spaces up by the balcony. Here is also ideal for group work.