3 December 2019
Professor Charles Marcus awarded the Industrial Award 2019 from The Danish Academy of Natural Sciences
Award:
This year's recipient of the Industrial Award is Charles Marcus, Professor at the Niels Bohr Institute and Scientific Director of Microsoft Quantum – Copenhagen.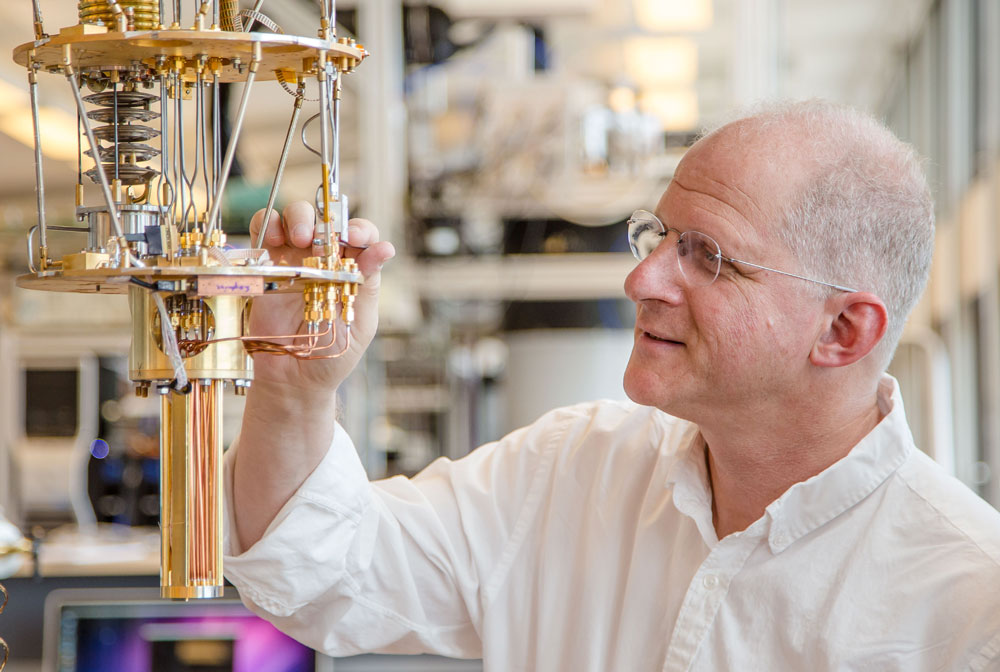 The recipient of the award is a scientist from industry or higher education institution who has made significant contributions to the collaboration between industry and an institution of higher education. Charles Marcus has been instrumental in the establishment of the collaboration between Microsoft and the University of Copenhagen.
"I'm honored to be awarded the Industrial prize from The Danish Academy of Natural Sciences" Charles Marcus says. "I do think that the university engagement with industry, large and small, is admirable. A good example is the Microsoft arrangement, which took a lot of optimism and flexibility on both sides to go through. I was standing in the middle, so the Industry Prize to me really represents the success of this industry-academic engagement. I know there were skeptics, and probably still are, but as far as I can see, this is a genuine win-win - not without its complexities, but definitely positive for both sides".
Topics