18 November 2019
Danish-Japanese conference focusing on collaboration in quantum technology
Conference on quantum research:
The Niels Bohr Institute is hosting a scientific, Danish-Japanese conference on quantum research and quantum technology on 20 and 21 November. The visit is a follow-up to a previous Japanese visit to the Niels Bohr Institute in April, 2018, attended by both the Japanese and Danish minister for research. It was decided back then to expand the collaboration. The scientific conference is followed by a conference targeting foreign businesses, focusing on attracting investments to Denmark. This part of the visit is organized by Invest in Denmark and Copenhagen Capacity.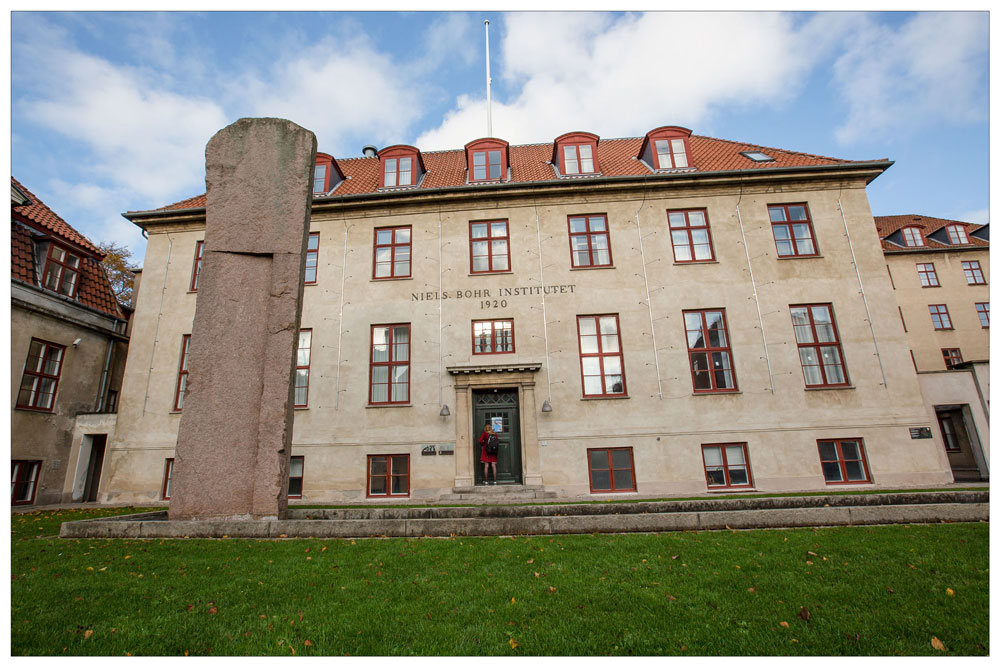 Participation from several universities
The basis for the conference is the excellent scientific relations already in place between researchers from the two countries. The participants join from many different universities in Denmark and Japan: Technical University of Denmark, Aarhus University, the Niels Bohr Institute at the University of Copenhagen, The University of Tokyo, NICT (National Institute of Information and Communications Technology) and RIKEN, as well as representatives from the Danish Foreign Ministry.
The scientific part of the conference on 21 November is organized by the Danish Embassy in Tokyo and The Danish Ministry of Higher Education and Science. The entire day will be spent in Niels Bohr's old auditorium A, which is still in its original form and décor, exactly like when the institute was established in 1921, then named: Institute for Theoretical Physics. Just like then, exchange of ideas and scientific debate will be at the heart of the conference.
Quantum Hub Denmark – attracting investments in quantum technology in Denmark
On 22 November the Foreign Ministry hosts Quantum Hub Denmark. The event is taking place in collaboration with Copenhagen Capacity, and the Niels Bohr Institute, QuantumDTU at the Technical University of Denmark and Microsoft in a close partnership. Representatives from both Danish research and industry will present Danish competence within quantum technology, aiming at the establishment of new strategic partnerships between international corporations and the strong research community in Denmark. Select Danish players and businesses working with quantum technology or supporting a growing community in the area have also been invited.
Many young scientists participating
An important part of the conference is the participation of many young researchers from both Denmark and Japan. Approximately 25 Ph.d. students, representing the future of both Danish and Japanese quantum research, take part in the whole event. Jan Thomsen, Head of Institute at the Niels Bohr Institute, stresses the importance of giving the young scientists the opportunity to join, ensuring the continuity in the research communities. H.E. Peter Taksøe-Jensen, the Danish Ambassador in Tokyo, will give a closing speech at the conference.