15 January 2020
Eugene S. Polzik Named Recipient of the 2020 Herbert Walther Award
Award:
The Optical Society (OSA) and the Deutsche Physikalische Gesell¬schaft (DPG) have named OSA Fellow Eugene S. Polzik, the Niels Bohr Institute, University of Copenhagen, the 2020 recipient of the Herbert Wather Award. Polzik is recognized jointly by the two institutions "for pioneering experimental contributions to quantum optics including the demonstration of spin squeezing and entanglement of atomic ensembles, quantum teleportation between light and matter, a quantum memory for light, and hybrid atomic-mechanical coupling." OSA President Stephen Fantone continues "The promise of quantum technologies is finally being realized in the fields of optics and photonics, thanks in no small part to the pioneering research of Eugene Polzik. He certainly is deserving of this important recognition and we congratulate him on receiving this honor."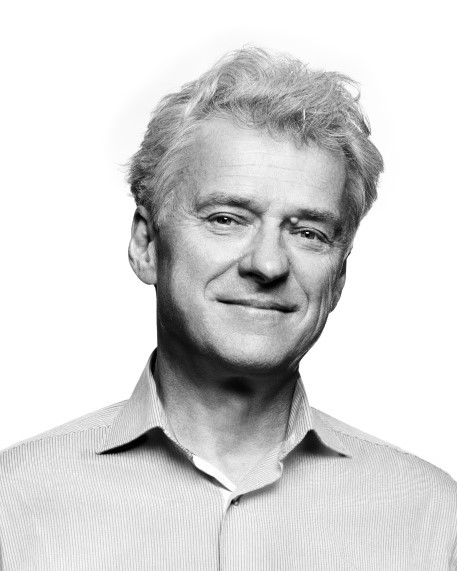 The Herbert Walther Award
The award commemorates Max Planck Institute of Quantum Physics Professor Herbert Walther's groundbreaking innovations in quantum optics and atomic physics as well as other wide-ranging contributions to the scientific community. The Herbert Walther Award, administered jointly by OSA and DPG, recognizes distinguished contributions in quantum optics and atomic physics as well as leadership in the international scientific community.

Eugene Polzik is thrilled: "It is the first time the Herbert Walther Award goes to Denmark. I consider it an acknowledgement of the forefront role Denmark nowadays plays within the field of Quantum Science and Technology. To me personally it is first and foremost a recognition from highly esteemed colleagues", Eugene says with a smile.

Eugene Polzik, professor of physics and Villum Investigator, has made groundbreaking contributions within quantum optics with an emphasis on quantum state engineering and control of light and matter. Dr. Polzik moved to Denmark from USA, where he worked at California Institute of Technology. He was a professor at the University of Aarhus before joining the Niels Bohr Institute in Copenhagen in 2003. He has held a number of visiting positions, most notably as Distinguished Invited Professor at the Institute for Photonic Sciences in Barcelona, Spain.
Eugene Polzik has published more than 160 papers in refereed journals and given over 150 plenary and invited talks. His research has helped to lead the development of quantum optics throughout Europe, which includes his leadership of the "Quantum Information Processing and Communication in Europe (QUROPE)" project from 2006-2009. He established the first in Denmark quantum-optics laboratory, and later the Danish National Research Foundation Center for Quantum Optics (QUANTOP) at the University of Copenhagen.  
Professor Polzik has received many awards for his work, including the Danish Physical Society Prize, the Scientific American Research Leadership Award, the Gordon Moore Distinguished Scholar Award, and the Danish Academic Association Research Prize in Natural Sciences. He is a Fellow of OSA, the American Physical Society, and the Institute of Physics (UK), and a member of the Royal Danish Academy of Sciences and Letters. In 2018 he was appointed Knight of the Dannebrog.
What the future holds
Eugene Polzik's current research interests are within quantum simulation, quantum communication and quantum sensing. He works on testing the boundaries of quantum mechanics by generating quantum superpositions of complex, large and distant objects. Besides addressing those fundamental issues, he is also interested in novel applications of quantum systems ranging from biotechnology to gravitational wave observation.
About The Optical Society
Founded in 1916, The Optical Society (OSA) is the leading professional organization for scientists, engineers, students and entrepreneurs who fuel discoveries, shape real-life applications and accelerate achievements in the science of light. Through world-renowned publications, meetings and membership initiatives, OSA provides quality research, inspired interactions and dedicated resources for its extensive global network of optics and photonics experts. For more information, visit: osa.org.
About DPG
The Deutsche Physikalische Gesell­schaft e. V.  (DPG), headquartered near Bonn, is the oldest national society and largest physical society in the world. As a non-profit organization with 62,000 members, DPG promotes the transfer of knowledge within the scientific community through conferences, events and publications, and aims to open a window to physics for anyone who is curious to learn more. The physics society as well aims to encourage junior scientists and promote equal opportunities in science.
Further reading:
OSA: https://www.osa.org/en-us/about_osa/newsroom/news_releases/2020/eugene_s_polzik_named_recipient_of_the_2020_herber/
DPG: https://idw-online.de/en/news729833
Topics