18 August 2020
Lise Arleth new Vice Dean at the Faculty of Science, UCPH
Appointment:
Lise Arleth has held various positions at the University of Copenhagen and currently comes from a position as Professor at the Niels Bohr Institute. Here, as a biophysicist, she has primarily conducted research into how X-rays and neutrons can be used to investigate the behaviour of biological molecules and cell membranes. Nearly all her research activities have been interdisciplinary and have included collaboration with a number of good colleagues from other UCPH departments.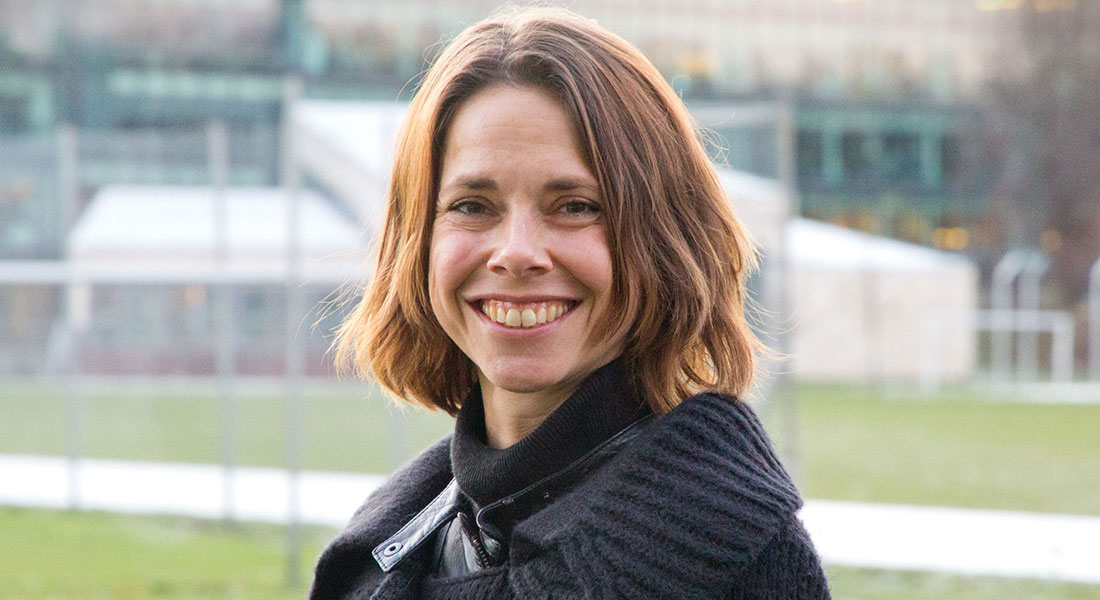 Lise Arleth describes the career move herself: "I am obviously honoured and excited that I have been appointed the new Prodean of Research at KU-Science and I look very much forward to the new job. -And then I am really sad to leave good colleagues, close collaborators and not least my strong and interdisciplinary research group in Structural Biophysics that I have built up during the last 10-12 years. On the good side, I expect that the position as Prodean of Research will give me a much stronger platform to help push a broader research agenda and from a more strategic point of view. This I am really looking forward to. In addition, I have always had the view that even though I sincerely love my job as professor, group leader and teacher, then it would also be nice to have a slightly more diversified career. With this said, then I am leaving a field, that is in strong development with the establishment of the ESS and Max IV facilities in our region and with plenty of highly interesting research opportunities in the experimental biophysics area. So I sincerely hope that NBI will continue to play a strong role in this area".
Head of the Niels Bohr Institute, Jan Westenkær Thomsen: 
During the last decade, Lise has built a strong research group of international recognition in experimental bio-, X-Ray- and neutron physics. Lise's activities are, apart from the high scientific standard, characterized by a large degree of interdisciplinary collaboration across the Science Faculty institutes as well as the University of Copenhagen, and are usually in close proximity to industry and businesses. It is a mix of highly successful collaborations, where both small and large businesses are involved and institutes like biology,  Department of Drug design, Pharmacology and Food as well. Unsurprisingly, Lise is one of the leading researchers behind LINX, a flagship-project supported by the Innovation Foundation, where industry, X-Ray and neutron science are combined in order to promote high technological solutions. Moreover, Lise is one of originally five group leaders in the BRAINSTRUC project, a large endeavor supported by the Lundbeck Foundation, combining modern experimental methods to investigate the molecular basis for brain disease and illness.
Lise has also played an important role as head of studies at the Niels Bohr Institute during a number of years and secured many important aspects of Ba and MSc education at NBI. In combination with Lise's strong scientific basis, her experience in teaching and interdisciplinary focus, this will ensure a very strong platform in the position as Vice Dean at Science, UCPH.
The institute is hard at work securing the strong, scientific anchoring of Lise's research field and activities.
Obviously, at the Niels Bohr Institute, we are very sad to say goodbye to Lise, one of the dynamic research- and teaching capacities, one which is also endowed with a keen eye for the exposure of interdisciplinary research, but we look forward to collaborating with Lise in her new position as Associate Dean for research at Science, UCPH.