Niels Bohr Lecture by Sharon Weiner and Zia Mian from Princeton University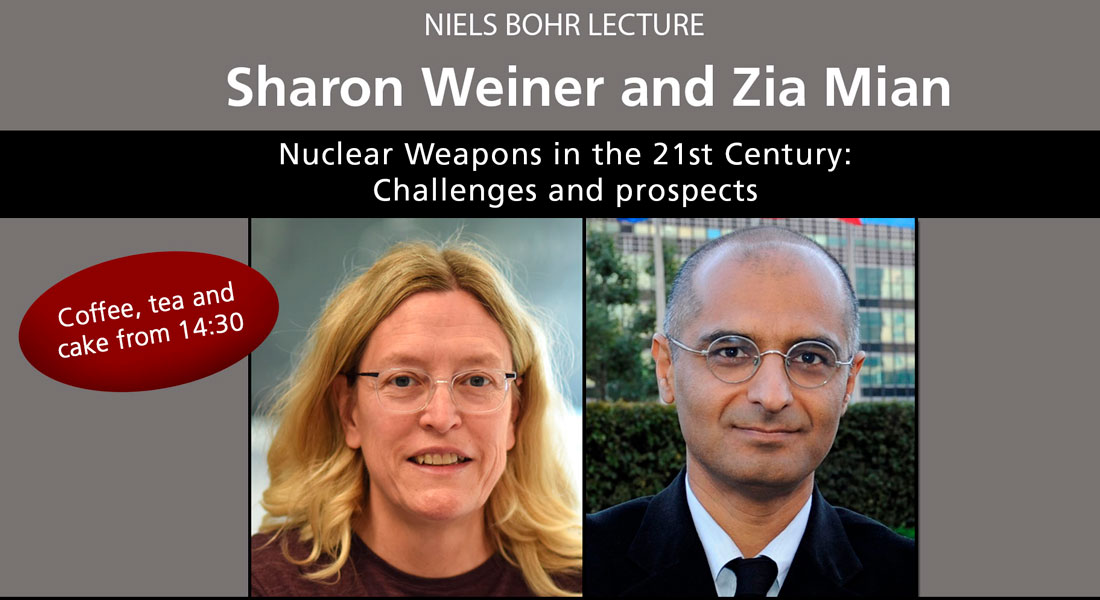 Nuclear Weapons in the 21st Century: Challenges and prospects
Talk by: Sharon Weiner and Zia Mian, Princeton University
Abstract: 
The threat of use of nuclear weapons has shadowed Russia's war against Ukraine and according to US President Joe Biden raised the prospect of escalation to nuclear war to the highest level in 60 years.
This crisis comes at a time of intensifying great power competition, and nuclear weapon modernization plans which include more roles for nuclear weapons, more types of weapons, and if allowed to prevail will insure nuclear weapons remain a threat to the end of the 21st century.
In contrast, informed by the transboundary and long lasting humanitarian consequences of nuclear weapon use, most of the world has embraced a security future without nuclear weapons, and many  countries and global civil society support the 2017 UN treaty to prohibit these weapons.
This two-part colloquium will address current US nuclear policy processes and debates, which are central to the dynamics of the international nuclear order, and the new framework provided by the Treaty on The Prohibition of Nuclear Weapons.
About the speakers:
Sharon Weiner is Associate Professor of International Relations in the School of International Service, American University, and a visiting researcher at Princeton University's Program on Science and Global Security. She is currently on leave from these positions to serve as senior resident fellow in the International Peace and Security program at the Carnegie Corporation of New York. 
Her work focuses on the political, institutional, and societal concerns that underly U.S. nuclear weapons policy, and using Virtual Reality to better understand the heuristics shaping how policy makers are likely to make decisions in a nuclear weapons crisis under conditions of limited time, incomplete information, and stress.  
She has a PhD from MIT and has worked at Los Alamos, in both houses of the US Congress, the Pentagon's Joint Staff, and the White House Office of Management and Budget on nuclear weapon issues.
Her book "Our Own Worst Enemy? Institutional Interests and the Proliferation of Nuclear Weapons Expertise" won the Louis Brownlow award from the US National Academy of Public Administration. 
Zia Mian is a physicist and co-director of Princeton University's Program on Science and Global Security. He is co-founder of the Physicists Coalition for Nuclear Threat Reduction and co-chair of the International Panel on Fissile Materials (IPFM).
He received the 2014 Linus Pauling Legacy Award for "his accomplishments as a scientist and as a peace activist in contributing to the global effort for nuclear disarmament and for a more peaceful world" and the American Physical Society's 2019 Leo Szilard Award "For promoting global peace and nuclear disarmament."
In 2021, he was elected a Fellow of the American Physical Society for "promoting global nuclear risk reduction and disarmament." Mian serves on the Boards of the Arms Control Association and of the Union of Concerned Scientists, and on the UN Secretary-General's Advisory Board on Disarmament Matters.
There will be coffee, tea and cake from 14:30. Lecture starts at 15:00.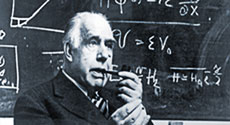 Niels Bohr Lectures
er en engelsk-sproget foredragsrække 
på Niels Bohr Institutet
med kendte forskere fra hele verden.