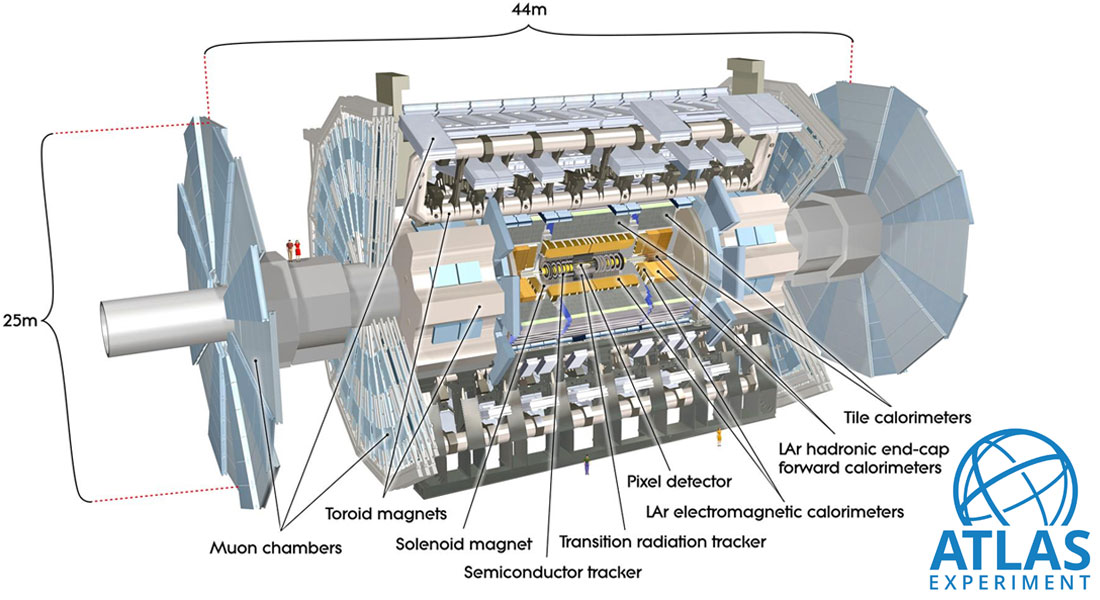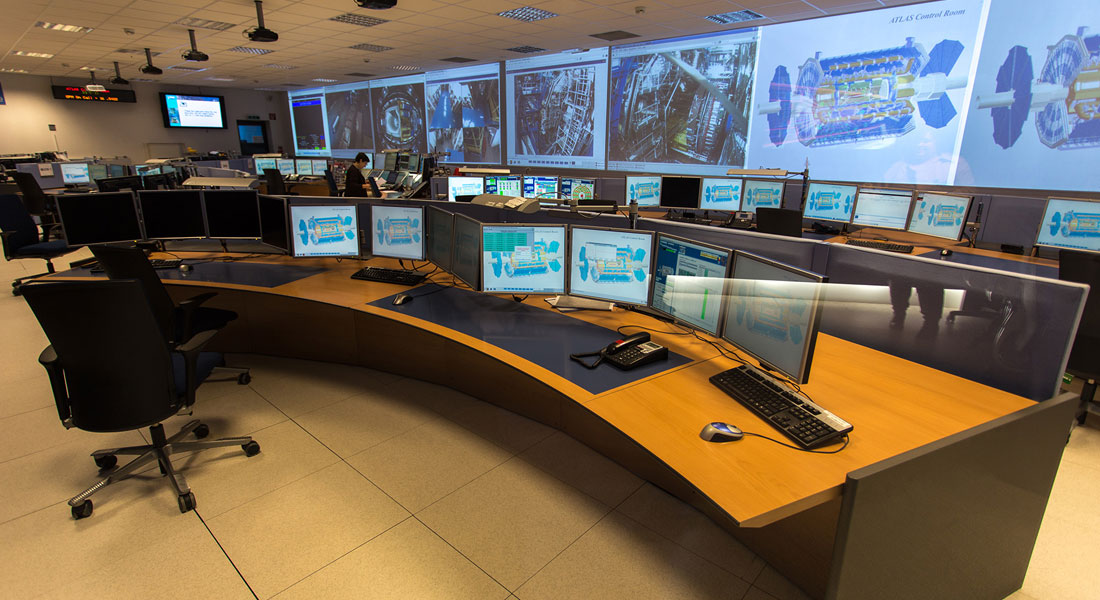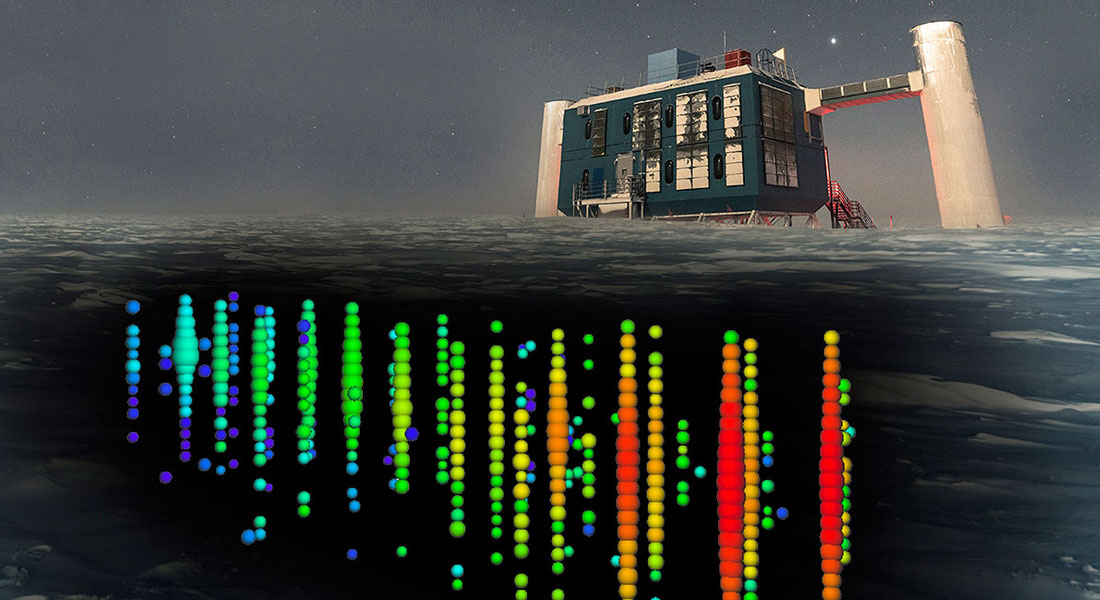 Experimental Particle Physics
How was the universe created, which inflation scenario played out in the first split second, what happened during the quark-gluon plasma era? What is the source of the mass spectrum of fundamental particles of matter and forces? These are some of the questions particle physicists are looking for answers to.
The Particle Physicists work with the build up of matter in the early universe. They are searching for an explanation as to what the universe's smallest components were composed of in the first milliseconds after the Big Bang 14 billion years ago and what forces held them together.
Staff
| Name | Title | Phone | E-mail |
| --- | --- | --- | --- |
| Search in Name | Search in Title | Search in Phone | |
| Ahlers, Markus Tobias | Assistant Professor - Tenure Track | +4535328089 | E-mail |
| Andersson, Sarah Emilia | Student Assistant |   | E-mail |
| Bearden, Ian | Professor | +4535337626 | E-mail |
| Bøggild, Hans | Associate Professor Emeritus | +4535325286 | E-mail |
| Camplani, Alessandra | Assistant Professor | +4535334733 | E-mail |
| Christensen, Christian Holm | Special Consultant | +4524618591 | E-mail |
| Dam, Mogens | Associate Professor | +4535325385 | E-mail |
| Dufke, Laura Marie | Research Assistant |   | E-mail |
| Engelhardt, John Richard | Research Technician. |   | E-mail |
| Gaardhøje, Jens Jørgen | Professor | +4535325309 | E-mail |
| Galvão, Antonio Capanema Guerra | Visiting Student | +4535331885 | E-mail |
| Gulbrandsen, Kristjan Herlache | Associate Professor | +4535325351 | E-mail |
| Guttesen, Freja Liebach | PhD Fellow | +4535331093 | E-mail |
| Hansen, John Renner | Professor | +4535332001 | E-mail |
| Hansen, Jørgen Beck | Associate Professor | +4535325443 | E-mail |
| Hansen, Jørn Dines | Emeritus | +4535325293 | E-mail |
| Hansen, Peter Henrik | Professor Emeritus | +4535325394 | E-mail |
| Jia, Shihai | Enrolled PhD Student |   | E-mail |
| Khasai, Oleksandr | Visiting Student | +4535323879 | E-mail |
| Lützen, Martine | Student |   | E-mail |
| Mielke, Adam | Guest Researcher |   | E-mail |
| Morancho Tarda, Arnau | PhD Fellow | +4535325744 | E-mail |
| Moravcova, Zuzana | Enrolled PhD Student | +4535326657 | E-mail |
| Mortensen, Anders Sandermann | Master Student |   | E-mail |
| Murnane, Daniel Thomas | External Postdoc | +4535336167 | E-mail |
| Møller, Ian Pascal | Master Student |   | E-mail |
| Nielsen, Børge Svane | Associate Professor Emeritus | +4535325433 | E-mail |
| Nielsen, Emil Gorm Dahlbæk | PhD Fellow | +4535335384 | E-mail |
| Nikolaides, Johann | Visiting Student | +4535337297 | E-mail |
| Petersen, Nanna Hofgård | Master Student |   | E-mail |
| Petersen, Troels Christian | Associate Professor | +4526283739 | E-mail |
| Ruchayskiy, Oleg | Associate Professor | +4535333380 | E-mail |
| Sarkar, Debojit | Postdoc | +4535328518 | E-mail |
| Simeonov, Radoslav Rosenov | Enrolled PhD Student |   | E-mail |
| Stuttard, Thomas Simon | Assistant Professor |   | E-mail |
| Timiryasov, Inar | Postdoc | +4535325403 | E-mail |
| Urquía Calderón, Kevin Alberto | PhD Student | +4535325418 | E-mail |
| Vasudevan, Anagha | PhD Student |   | E-mail |
| Vinding, Malene Emilie Maar | Research Secretary | +4535325355 | E-mail |
| Wiglesworth, Graig | Assistant Professor | +4535328023 | E-mail |
| Wu, Wenya | PhD Student |   | E-mail |
| Xella, Stefania | Associate Professor | +4535325329 | E-mail |
| Yu, Zhi | PhD Student |   | E-mail |
| Zadorozhna, Lidiia | Postdoc | +4535337381 | E-mail |
| Zhao, Mingrui | PhD Student |   | E-mail |
| Zhou, You | Associate Professor | +4535331282 | E-mail |