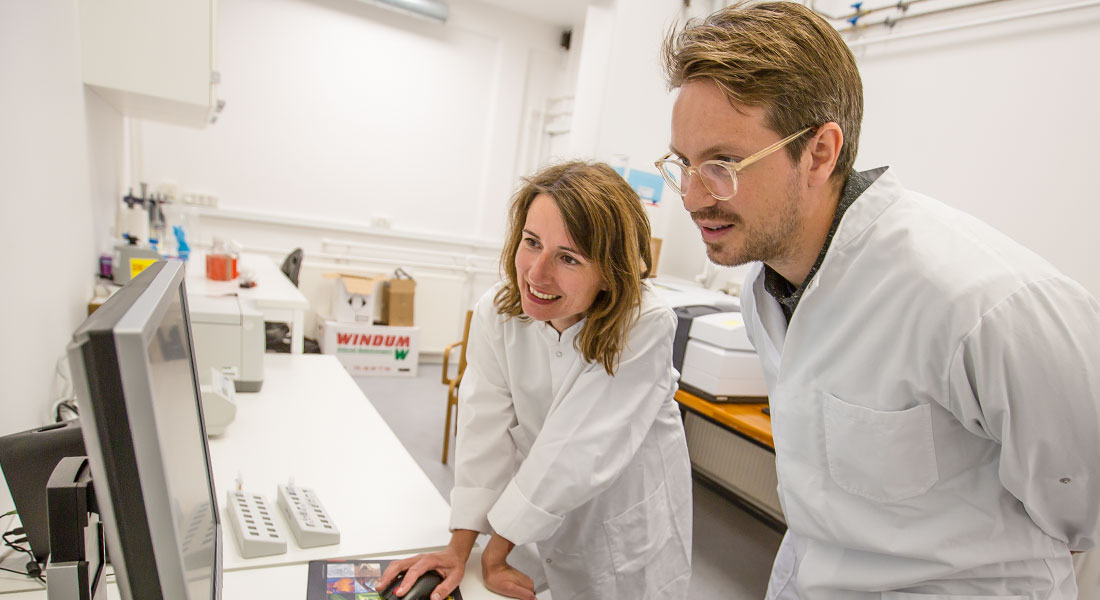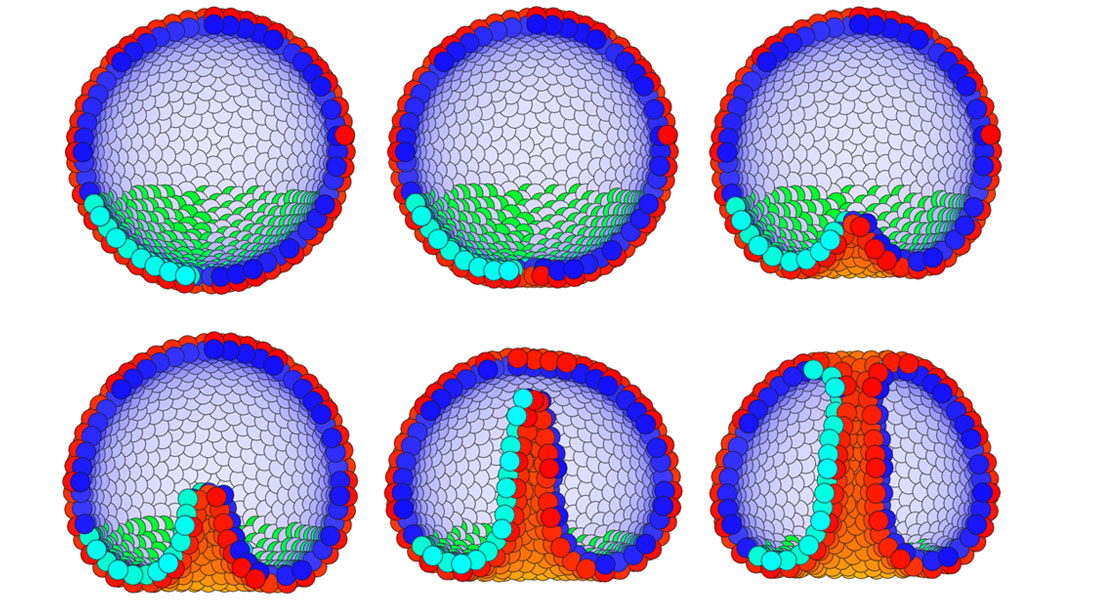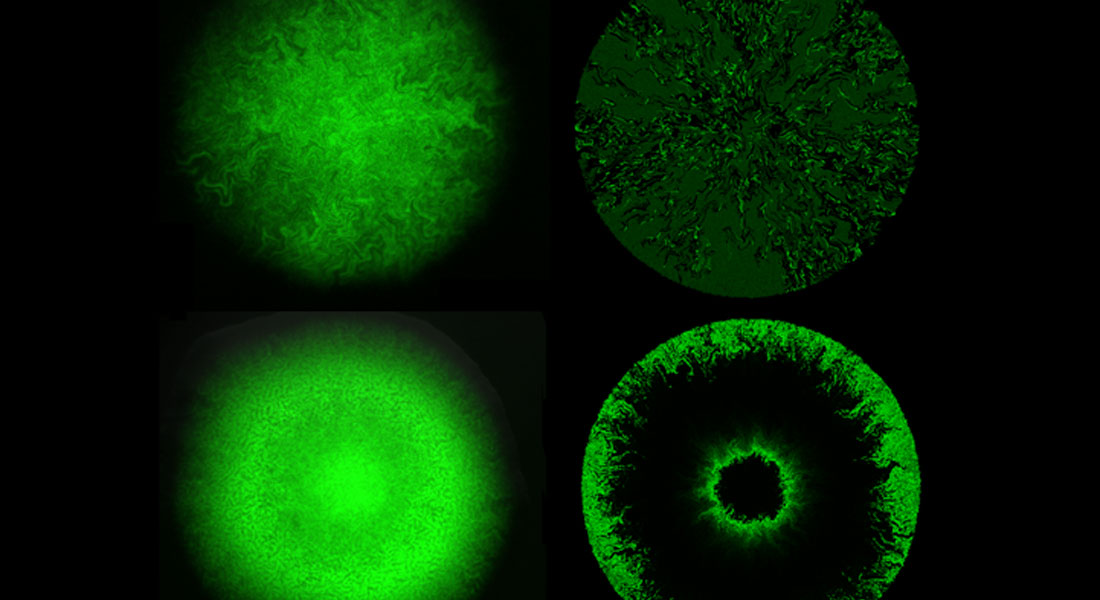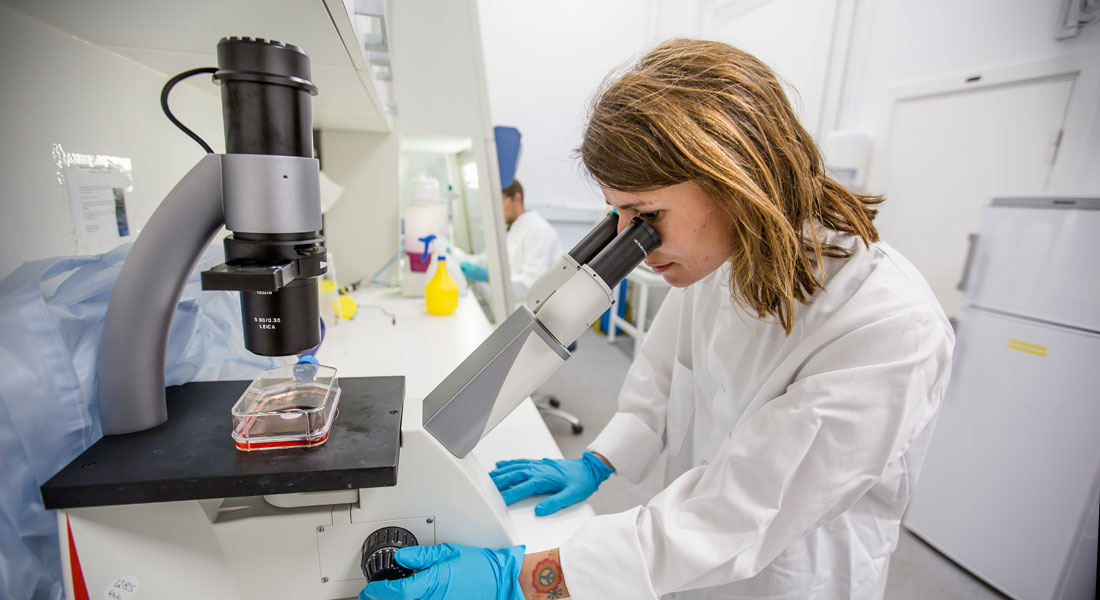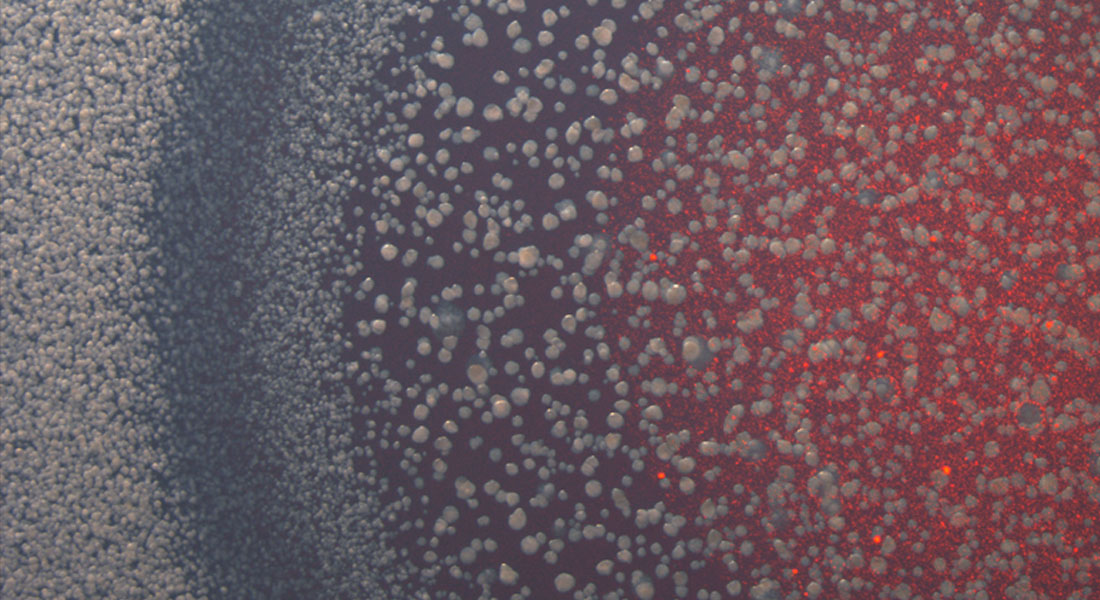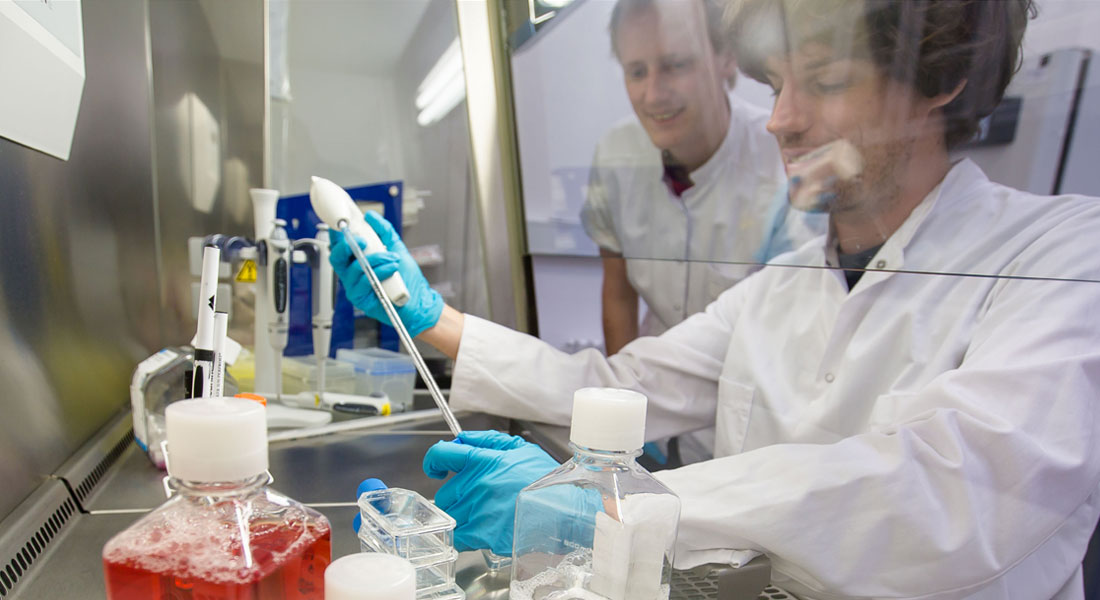 Biocomplexity and Biophysics
Biocomplexity is a cutting-edge area of ​​research between physics and biology. By using the principles and methods of physics one can explore the living nature and biological phenomena.
"More is different" by P. W. Anderson emphasizes emergent phenomena on a wide range of scales in nature.
In BioComplexity, we continuously explore the diversity of complex phenomena in biological, physical and social systems, including pattern formation, complex and chaotic dynamics, fluid dynamics, game theory, networks and econophysics. 
We build on our strength of using physics approaches to suggest and perform experiments and models of living systems. The systems range from proteins and gene regulation to larger-scale collective spatiotemporal structure formation. The research is often a collaboration between physicists, biologists, medical doctors, and nanoscientists.
Staff
| Name | Title | Phone | E-mail |
| --- | --- | --- | --- |
| Search in Name | Search in Title | Search in Phone | |
| Agafonova, Alisa | PhD Student |   | E-mail |
| Alonso, Albert | PhD Fellow | +4535325426 | E-mail |
| Arastoo, Mohammadreza | Postdoc |   | E-mail |
| Ardaseva, Aleksandra | Postdoc |   | E-mail |
| Bendix, Pól Martin | Associate Professor | +4535325251 | E-mail |
| Berx, Jonas | Postdoc | +4535329323 | E-mail |
| Bonn, Lasse Frederik | Guest Researcher | +4535329685 | E-mail |
| Bravo Vidal, Adrià | PhD Fellow | +4535332071 | E-mail |
| Brown, Stanley | Associate Professor Emeritus |   | E-mail |
| Bölsterli, Robin Vincent | PhD Fellow | +4535336732 | E-mail |
| Chattopadhyay, Jayeeta | Postdoc | +4535329443 | E-mail |
| Cordero, Mireia | PhD Fellow | +4535322336 | E-mail |
| Danielsen, Helena Maria Dávidsdóttir | Guest Researcher | +4531319231 | E-mail |
| Doostmohammadi, Amin | Associate Professor | +4535331427 | E-mail |
| Eilersen, Andreas Thomas | Guest Researcher |   | E-mail |
| Ej Efternavn, Sameer Kumar | Postdoc |   | E-mail |
| Ellegaard, Clive Sigurd | Associate Professor Emeritus | +4520576305 | E-mail |
| Farhangibarooji, Younes | Academic Staff | +4535330067 | E-mail |
| Fatah, Aram | Student |   | E-mail |
| Fiévet, Romain Frédéric Sébastien | External Researcher | +4535334447 | E-mail |
| Garcia Vazquez, Alba | PhD Fellow | +4535323684 | E-mail |
| Gronemeyer, Ronja Mareike | PhD Student | +4535322313 | E-mail |
| Grudtsyna, Valeriia | PhD Fellow |   | E-mail |
| Hamel Ascanio, Luis Eduardo | Laboratory Assistant |   | E-mail |
| Heimburg, Thomas Rainer | Professor | +4535325389 | E-mail |
| Heltberg, Mathias Spliid | Postdoc | +4535327500 | E-mail |
| Hertz, John | Emeritus | +4535325235 | E-mail |
| Hvid, Ulrik | PhD Fellow | +4535329088 | E-mail |
| Härter, Jan Olaf Mirko | Associate Professor | +4593565736 | E-mail |
| Höller, Jannik | External, Ph.d Student |   | E-mail |
| Jauffred, Liselotte | Associate Professor | +4535324857 | E-mail |
| Jensen, Gorm Gruner | Guest Researcher | +4535321242 | E-mail |
| Jensen, Inger Margrethe | Guest Researcher | +4535320466 | E-mail |
| Jensen, Mogens Høgh | Professor | +4535325371 | E-mail |
| Kamp, Dana Taylor | PhD Fellow | +4535323544 | E-mail |
| Kaneko, Kunihiko | Professor | +4535326343 | E-mail |
| Khosh Sokhan Monfared, Siavash | Postdoc | +4535328989 | E-mail |
| Kirkegaard, Julius Bier | Assistant Professor | +4535330207 | E-mail |
| Knudsen, Teresa Emmilie Toudal | Postdoc | +4535331216 | E-mail |
| Kristensen, Lukas Wolf | PhD Student | +4535326649 | E-mail |
| Kruse, Irene Livia | External, Ph.d Student |   | E-mail |
| Leijnse, Natascha | Assistant Professor | +4535335052 | E-mail |
| Levinsen, Mogens | Associate Professor Emeritus | +4535325295 | E-mail |
| Lucchetti, Alessandra | Postdoc | +4535337508 | E-mail |
| Marantos, Anastasios | Guest Researcher | +4535330159 | E-mail |
| Markussen, Bente | Academic Officer | +4535335845 | E-mail |
| Mathiesen, Joachim | Professor | +4535325214 | E-mail |
| Mitarai, Namiko | Associate Professor | +4535325402 | E-mail |
| Nakamura, Yoshiyuki | Visiting PhD Student |   | E-mail |
| Nielsen, Alexander Valentin | Guest Researcher | +4535324301 | E-mail |
| Nielsen, Bjarke Frost | Guest Researcher |   | E-mail |
| Nielsen, Malthe Skytte Nordentoft | PhD Student |   | E-mail |
| Novev, Yavor Kirilov | Guest Researcher | +4535334916 | E-mail |
| Pedersen, Martin Cramer | Research Assistant | +4535334852 | E-mail |
| Pezeshkian, Weria | Assistant Professor | +4535324714 | E-mail |
| Pham, Minh Tuan | Postdoc | +4535321218 | E-mail |
| Plugers, Davey Antonino | PhD Fellow | +4535331604 | E-mail |
| Proesmans, Karel Josef A | Assistant Professor | +4535324107 | E-mail |
| Purohit Pacheco, Pablo | External, Ph.d Student |   | E-mail |
| Sargado, Juan Michael Uy Villanueva | Postdoc | +4535334017 | E-mail |
| Sarlet, Adrien | Postdoc | +4535329297 | E-mail |
| Schuhmann, Fabian Johannes | Postdoc | +4535323083 | E-mail |
| Singh, Prashant | Postdoc | +4535336658 | E-mail |
| Skjegstad, Lars Erik Johnsen | PhD Fellow | +4535329126 | E-mail |
| Sneppen, Kim | Professor | +4535325352 | E-mail |
| Stillits, Andreas | PhD Student | +4535329562 | E-mail |
| Talliou, Artemis | Attendant |   | E-mail |
| Thijssen, Kristian | Postdoc | +4535329182 | E-mail |
| Thusgaard Ruhoff, Victoria | PhD Student | +4520300765 | E-mail |
| Trusina, Ala | Associate Professor | +4521288647 | E-mail |
| Venkatesh, Varun | PhD Fellow | +4535329217 | E-mail |
| Xu, Xiaochan | Guest Researcher | +4535326306 | E-mail |
| van den Berg, Nathánaël | Research Assistant | +4535331929 | E-mail |